WRITINGS ABOUT ALICIA HERRERO
see full Bibliography



DE CÓMO VOLVER OBRA LA REALIDAD, Gabriel Palumbo en Revista Ñ /Clarín Sábados 16/04/2022

LAS BELLAS ARTES CRUZAN A LA ECONOMETRÍA, Fabián Lebenglik, Plástica Página 12 18/04/2022

POR UN NUEVO PROGRAMA DE ALFABETIZACIÓN, Laura Ísola, Cultura/Arte, Diario Perfíl, 17/04/2022

HERRERO, PRIOR Y PUZZOVIO: OTROS TRES EMBLEMAS DEL MEJOR ARTE, Laura Feinsilber / Diario Ámbito, Edición impresa, 10/01/2'22

PREMIOS TRAYECTORIA: UNA MUESTRA PARA CONOCER EL TRABAJO DE OCHO MAESTROS, María Paula Sacharías, / Diario La Nación / Cultura, 04/12/2021

PREMIOS A LA TRAYECTORIA, CON EL POTENTE RUMOR DE LOS 60, Gabriel Palumbo, Revista Ñ /Clarín Sábados, 23/12/21

EXPERIENCIA Y POBREZA, Laura Ísola, Cultura/Arte, Diario Perfil, 6/11/2021

BIENAL SUR, REFLEXIONES SOBRE EL DINERO, Pilar Altilio!, Revista Ñ (pag 3), Clarín Sábados
6/11/21

ALICIA EN EL PAÍS DE LA ECONOMÍA, Camila Baron, Diario Página 12 /Suplemento Las 12, pág. 8 y 9 05/11/2021

CREAR MUNDOS, ARTE DE MUJERES EN PROA, Marina Oybin, Página 12 /Radar, 16/03/2021

UN MUNDO PROPIO EN FUNDACIÓN PROA, María Paula Zacharias, Diario La Nación /Cultura, 13/11/2020

LA MUESTRA "CREAR MUNDOS" RECUPERA LA MIRADA DE LAS MUJERES EN LA REAPERTURA DE PROA, Marina Sepúlveda, Telam Agencia, 13/11/2020
OTROS MUNDOS SON POSIBLES, March Mazzei, RevistaÑ, 14/11(2020

TÁCTICAS LUMINOSAS, Kerry Doran, Artforum, september 2019

TÁCTICAS LUMINOSAS. Mujeres en torno a la galería del Rojas, Francisco Lemus, exhibition catalogue Fundación Fortabat and Terremoto magazine june 2019

LA ESTÉTICA DEL DESEO EN LA ERA DE LAS MÁQUINAS [THE AESTHETICS OF DESIRE IN THE MACHINES AGE] by Ana María Battistozzi, Revista Ñ /Clarin, saturday 31/12/2017

CUESTIÓN DE ESCALA [SCALE QUESTION] by Laura Rosso, Pagina 12, friday 22/12/2017
UN VIDRIO LLENO DE GENTE [A GLASS FULL OF PEOPLE] by Laura Isola, Perfil Culura/Arte, sunday 17 /12 /2017

MARCEL DUCHAMP EN BUENOS AIRES: HUELLAS DE UNA VANGUARDIA INVISIBLE [MARCEL DUCHAMP IN BUENOS AIRES: FOOTPRINTS OF AN INVISIBLE AVANT-GARDE] by Fernando García, La Nación /Cultura, sunday 10/12/2017

EL ARTE, EL FEMINISMO Y LOS GRANDES RELATOS. El lugar subordinado de las mujeres en el espacio social del arte es tematizado en muestras críticas. [ART, FEMINISM AND GREAT STORIES The subordinate place of women in the social space of art is thematized in critical exhibitions] by Daniela LucenaRevista Ñ, saturday 31/12/2017

UNA MUESTRA PARA PONER EN VALOR EL DISENSO [AN EXHIBITION TO PUT IN VALUE TO THE DISSENT] by Jessica Fabaro, TN, 2/12/2017

LA MEDICIÓN, QUE SIN DUDA ESTÁ EN EL ORIGEN DE LA POLÍTICA Y DE LA ECONOMÍA, TAMBIÉN LO ESTÁ EN EL ORIGEN DEL ARTE [(THE MEASUREMENT, WHICH WITHOUT DOUBT IS IN THE ORIGIN OF POLITICS AND ECONOMY, IS ALSO AT THE ORIGIN OF ART], about individual show: A theory of Distribution, Ramona magazine, november 2017

THE MYSTERY OF MEASUREMENTS AND EXCESSES (desbordes) by Gonzalo Aguilar, catalogue of solo show at Henrique Faria gallery, november 15/december 27 /2017.

FRONTERA/BORDER by Dorota Biczel, catalogue of the group show:: Frontera, Henrique Faria gallery, october 4 /november 8/ 2017

LA MIRADA QUE SE SEPARA DE LOS BRAZOS by Florencia Battiti, curatorial text BienalSur, Centro Cultural Conti, september 15, january 2018.

EL MAPA AL REVES, BIENALSUR by Cristina Civale, Radar (Cultural suplement), newspaper Pagina 12, July 16, 2017

MACMO publication, Art, Education and Posteducation in the Radical South
PUBLIC CONSIDERATIONS, A SYMPOSIUM IN THREE ACTS, 2017

ALICIA HERRERO IN CONVERSACIÓN WITH TERESA RICCARDI, Terremoto magazine, Mexico, pages 46 to 49, May /2016

TODO SOBRE EL DINERO by Cristina Civale, Página 12 newspaper, pages 8 and 9, Las 12, 26/02/2016

EL PREU DE L'ART: UN POSSIBLE OBJECTE ARTÍSTIC by Helena Caballeria, Maria José Bonet, Vignesh Tolu Melwani and Andrea Romaní, Universidad Pompeu Fabra de Barcelona, 2015

ART AND POLITICS NOW by Anthony Downey, Thames & Hudson (UK) 2014

MUSEOS DE ARTISTAS by Tomás Ruiz-Rivas, VALF, Spain, 2014

IT'S THE POLITICAL ECONOMY, STUPID! by Vladimir Jeric Vlidi, LatinArt (about exhibition at Center for Cultural Decontamination in Belgrade
organized by Rosa Luxemburg Foundation), Quito - Los Angeles, 2014

Rethinking Marxism - Association for Economic and Social Analysis /(2013), # 25/3, Routledge/Taylor & Francis, USA/UK (p. 121 to 133).

EMPEZÓ EL SITAC XI by Marcela Quiróz, SalónKritik, February 23, 2013

IT'S THE POLITICAL ECONOMY, STUPID:The Global Financial Crisis in Art and Theory publicado por Pluto Press (UK) y Pori Art Museum

MUSEO DE LA ECONOMÍA POLÍTICA DEL ARTE, Esfera Pública interview, Bogotá May 2013

CAPITAL ON/SCENITIES by Teresa Riccardi text of the solo show: Museo de la Economía Política del Arte (Museum of the Political Economy of Art) Henrique Faria (11 x 7) Gallery, Buenos Aires 2012/2013

¡VENDIDA! by Cristina Civale, Página 12 newspaper, pages 8 and 9, Las 12, 04-05-12

THE ENACTING OF THE PUBLIC (FROM PERFORMATIVITY TO EMANCIPATION) in Alicia Herrero's PC Public Considerations, a Symposium in Thee Acts (book), Rojas-Lipac,UBA, Buenos Aires 2011
by Teresa Riccardi

THE ENACTING OF THE PUBLIC (FROM PERFORMATIVITY TO EMANCIPATION) in Alicia Herrero's PC (excerpt) in the publication: Practical Test. Projects of Genuine Artists to Communicate Current Art to the Public, book series of the Schoeppinger Forum für Kunstvermittlung, Germany, 2011
by Teresa Riccardi

INTERVIEW WITH ALICIA HERRERO by Pablo Helguera, chapter "Art as Knowledge of the World" of the book: "Pedagogy in the Expanded Field" publication of the 8th Mercosul Biennial, Portuguese version (pages 105, 106 and 107), Spanish (248, 249 and 250), English (375,376 and 377), Pablo Helguera and Monica Hoff, Porto Alegre, 2011, Brazil

ALICIA HERRERO text of the The Revolutionary Journey!, Geopoetics-Catalogue 8th Mercosul Biennial, Porto Alegre, 2011
by Pablo Helguera

SPECULATIONIS, LatinArt.com, 2011
by María Fernanda Cartagena

AUCTIONS MARKET & MONEY Project in RECIBO Nº 88, magazine, Sao Paulo, Brasil
by Teresa Riccardi and Roberto Moreira (Traplev)

Documents for an Imperfect Future, catalogue, El Parqueadero, Museo Banco de La República, Bogotá, 2011
by Esteban Álvarez

Fake, catalogue Paticion2.0, INTERMODEM 2nd International Intermedia Modem Center of Modern and Contemporary Art, Debrecen, 2010
by Abel Konya

ART & CAPITAL, CORRODERE IL SISTEMA DALL´INTERNO
interview by Massimiliano Scuderi, Arte e Critica magazine

GLOBALIZATION AND CULTURE
¿DOES A LATIN AMERICAN PLACE EXIST?
by Gerardo Mosquera

THE COMMISSURES OF LA BOCA
by Karina Granieri

SPECULATIONIS (SPECULATIONS)
by Marìa Fernanda Cartagena

PERFORMING IN THE THEATRE OF THE AUCTION HOUSE
by Gabriela Salgado

ART & CAPITAL
by Silvia Litardi

HERE AND NOW
by Francisco Ali-Brouchoud

ISODÍNAMAS
BRIEF OBSERVATION OF THE SIMULTANEOUS PROCESSES IN THE ARTWORK OF ALICE HERRERO
by Pablo Klappenbach

1st EDITION THE END OF THE WORLD BIENNIAL
by Teresa Riccardi
link

USHUAIA MOSTRA ARTE NO FIM DO MUNDO
by Fabio Cypriano

ALICE VILLE
by Belén Gache

AMBIGUOUS OBJECTS IN ARGENTINE ART OF THE 90'S
by Elena Oliveras

CONVERSACIONES EN ALICE VILLE (INTERVIEW)
by Jennifer Flores Sternad

ALICIA HERRERO
by Santiago Garcia Navarro

INVENTIVE COMPLEXITY IN ALICIA HERRERO´S WORK.
(INTERVIEW)
by Claudia Laudanno

ALLTAG UND VERGESSEN
by Andrea Giunta

LA ESTÉTICA Y SUS CUESTIONES
(BOOK)
by Elena Oliveras

LA RETINA CONTRA LA RUTINA
by Fabián Lebenglik

METAMORPHOSIS
by Christian Ferrer

LA LEVEDAD DEL LÍMITE
(BOOK)
by Elena Oliveras

ALICIA HERRERO
by Laura Batkis

A DANGEROUS MANIPULATION
by Santiago Garcia Navarro

UN TESORO EN LA ALACENA DE LA COCINA
by Jorge López Anaya

MY BOOTY
by Elena Oliveras

EN TRÁNSITO: SEÑALES PRESENTES
by Andrea Giunta

LA MIRADA FEMENINA Y EL DISCURSO DE LA DIFERENCIA
by Andrea Giunta
Recent publications include their projects:

Terremoto (MX) 2016
interview





Thames & Hudson (UK) 2014

Art and Politics Now by Anthony Downey
200 artists, including Chantal Ackerman, Ai Weiwei, Francis Alys, Harun Farocki, Teresa Margolles, Walid Raad and Santiago Sierra, among others.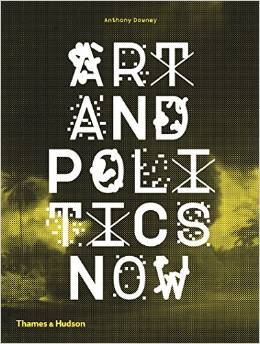 VALF (Spain) 2014

ARTIST MUSEUMS MUSEOS DE ARTISTAS by Tomás Ruiz-Rivas, 2014
25 artists, including Marcel Duchamp, Marcel Broothaers, Claes Oldenburg, Daniel Spoerri, Sandra Gamarra, Giuseppe Campuzano, Tomas Hirschhorn, amongs other.

Pluto Press (UK) 2013

It´s the Political Economy, Stupid:The Global Financial Crisis in Art and Theory published by Pluto Press (UK) and Pori Art Museum (FI), 2013, launch at Austrian Cultural Forum New York, Home Workspace Ashkal Alwan Beirut, College Art Association New York. With Aaron Burr Society - Zanny Begg - Filippo Berta - Linda Bilda - Larry Bogad - Julia Bryan-Wilson - Judith Butler - Libia Castro/Ólafur Ólafsson - Julia Christensen - Angela Dimitrakaki/Kirsten Lloyd - Thom Donovan - Noel Douglas - Field Work - Reading Lenin with Corporations (Fiks & Kopenkina & Lerman) - FLO6x8 - Melanie Gilligan - David Graeber - Jan Peter Hammer - Pablo Helguera - Alicia Herrero - Brian Holmes - Pia Hovi-Assad - Institute For Wishful Thinking - Sherry Millner/Ernie Larsen - Occupy Museums - Liz Park - Oliver Ressler - Damon Rich - John Roberts - Isa Rosenberger - Dread Scott - Gregory Sholette - Kerstin Stakemeier - Superflex - Slavoj Žižek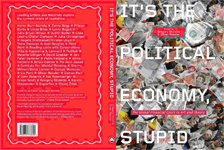 Taylor & Francis (USA/UK) 2013

Rethinking Marxism (2013), # 25/3, Association for Economic and Social Analysis /Routledge/Taylor & Francis, USA/UK (p. 121 to 133). With Ian J. Seda-Irizarry, Mark S. Silverman, Hyun Woong Park, Stephen Resnick & Richard Wolff, Ellen Flournoy, Alexandros Kioupkiolis, Brian A. Brown, Efthimia Panagiotidis. Translated by Carla MacDougall & Esra Erdem, Benedito Rodrigues de Moraes-Neto. Translated by Beatrice Allain, Catherine P. Mulder, Art: Alicia Herrero, edited by Stephanie McGuinness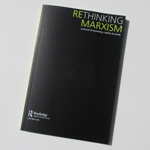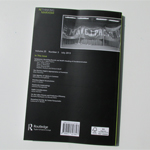 Schoppinger Forum für Kunstvermittlung (DE) 2012

Praxistest.Künstlerische Projekte Zur Vermittlung Aktueller Kunst (2012) /Book series of the Schoppinger Forum für Kunstvermittlung, Germany (p.143 a 146)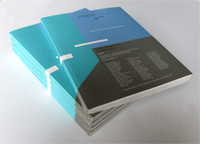 8th Mercosul Biennial (BR) 2011

Book: "Pedagogy in the Expanded Field" publication of the 8th Mercosul Biennial, by Pablo Helguera, chapter "Art as Knowledge of the World". Portuguese version (pages 105, 106 and 107), Spanish (248, 249 and 250), English (375,376 and 377), Pablo Helguera and Monica Hoff, Porto Alegre, 2011, Brazil . With Shannon Jackson, Coro de Queixas de Teutônia, Wendy Woon, Rafael Silveira (Rafa Éis), Amir Parsa, Rika Burham e Elliott Kai-Kee, Jerome Bruner, Alicia Herrero, Hope Ginsburg, Jessica Gogan e Luiz Guilherme Vergara, José Roca, Paola Santoscoy y Fernanda Albuquerque.