EXHIBITIONS / PROJECTS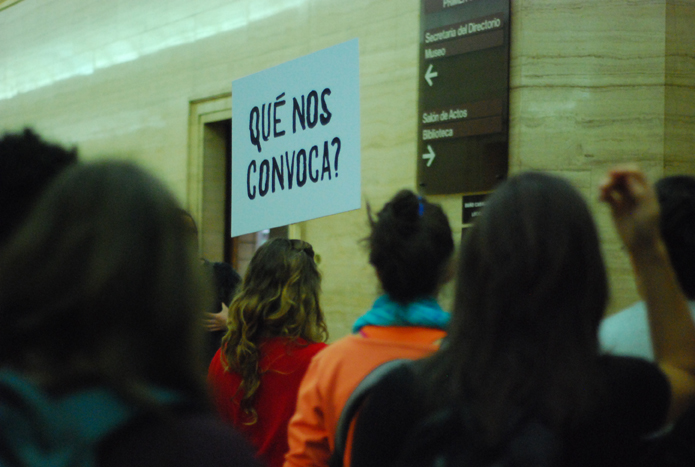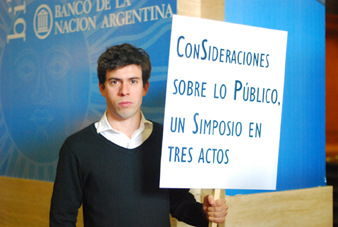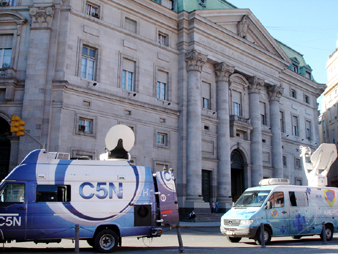 The building: Bank: Art & Economies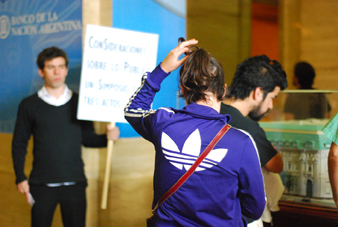 Hall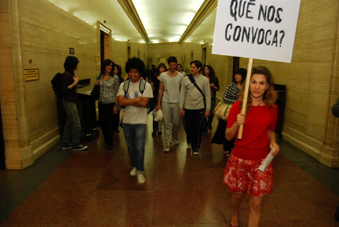 Corridors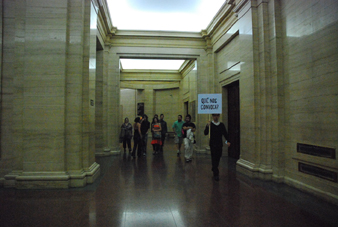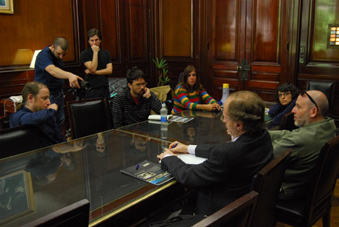 Situation Room 3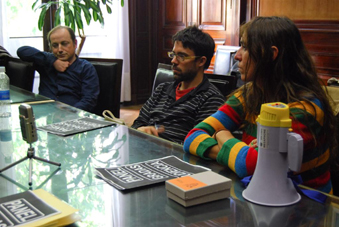 Situation Room 3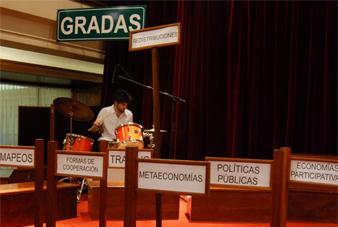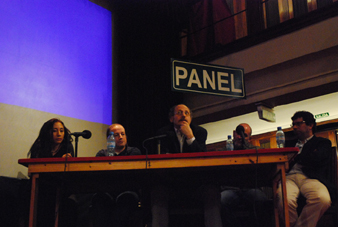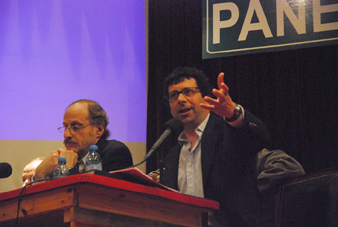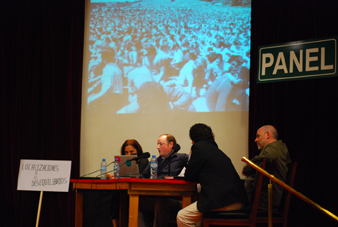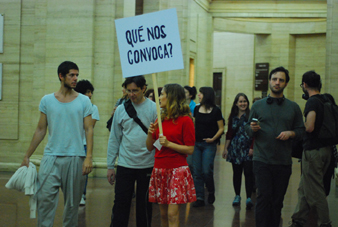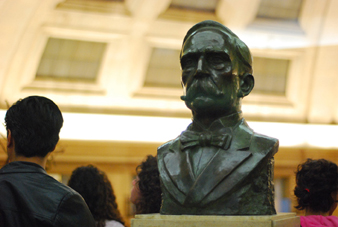 PUBLIC CONSIDERATIONS,
A SYMPOSIUM IN THREE ACTS
(2010/2011) project

ACT II - BANK: ART & ECONOMIES
Mappings, Models, Redistributions, Self-organizations
AUDITORIUM BANCO NACION - CENTRAL HOUSE
PLAZA DE MAYO - BUENOS AIRES

Date: November 9, 2010, 3 pm to 5:30 pm
Location: Auditorium of Argentinian Nation Bank, main branch/ Plaza de Mayo
Ciudad Autónoma de Buenos Aires

Public Considerations, a Symposium in Three Acts is an exercise that presents a double status of existence, creating a form of the public sphere within the city's political scenarios and enabling these scenarios to transform themselves into mechanisms of investigation.

More info
In each act, t he symposium proposes new social actors and new scenarios; this movement activates and exposes other perspectives, places and voices.
Upon entering the bank, the audience is received by two guides holding signs for the symposium. They propose a tour of the building bank (conducted in groups of 10 to 15 peoples) and relate an introductory scrip. At the same time, the protagonists of Act II have their first meeting in Situation Room 3 (one of the meeting rooms of the bank).
Participants:

Alfredo Zaiat (economist, director of Cash (Página 12 newspaper)), Claudio Katz (economist, member of Left Economists), Ibon Aranberri (artist), Marcelo Grosman (artist, organizer of Estudio Abierto and the International Meeting of Urban Thought ), Minerva Cuevas (artist). Participative Platform : elClu, LAIR (Institutional Analytic Laboratory), LIPAC (Laboratory of Investigation into Contemporary Artistic Practices).
Introduction and moderation: Alicia Herrero
HD Recorder : Andrés Denegri
Mise en Scéne Assistance: Juan Pablo Gómez
Music: Drummer by Leandro Pazos
Placards: Agustin Blanco and Karina Granieri
Photographers: Juan Pablo Gómez and Santiago Ortusutro
-----------------------------------------------------------------
Bank: Art & Economies
proposes to launch a debate on mappings, models, public resources and politics, participatory economies, redistributions, forms of cooperation, self-organization , the public and the state, the dismantling of hegemonic groups, new models of enunciation, meta-economies, recla mation of the work of artist and localization of intrinsic system imbalances.
Situated at an economic-political juncture of the region, Argentina and the world, this project takes place in one of the social icons of financial capital, in a space in which public money is cared for, managed, and delivered: the iconic main branch of the National Bank of Argentina on the legendary Plaza de Mayo in Buenos Aires City.
The participants are artists, activists, a political analyst and economist, a Marxist economist, associations of artists. All speak about essays, theories, practices and experiments.
http://consideracionessobrelopublico.blogspot.com/
A project of LiPac - Laboratorio de Investigaciones en Prácticas Artísticas Contemporáneas
Centro Cultural Rojas – UBA