PROJECTS
GLOBAL CONCENTRATION
sculpture
wood, iron, paint
140 x 140 x 57 cm
Democracia en obra
CCK
Buenos Aires
2018


More information: http://www.cck.gob.ar/eventos/democracia-en-obra_2715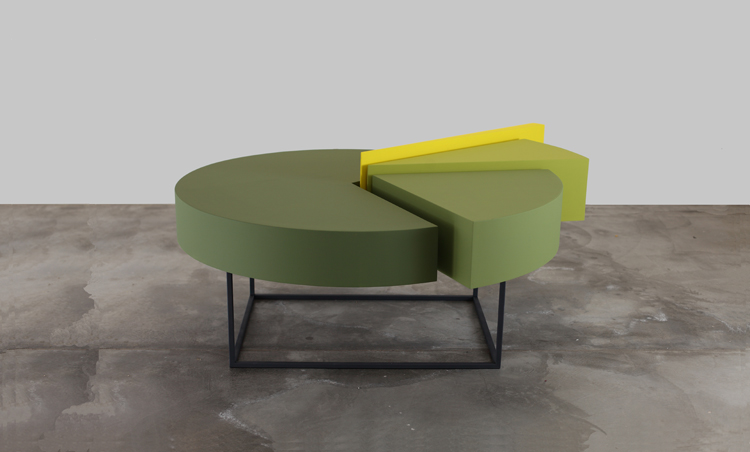 Description:

GLOBAL CONCENTRATION II interprets a pie chart about the global wealth concentration according to 2017.
This work approachs the gravitational dimension of the economy on our existential conditions, their ways of being between our bodies, their infinite material and symbolic capacity of enchantment. Its experimental and project power on a global and transhistorical human scale.
These series of works use the language of the graph indicators and their possible drifts: bar graphs, pyramids of wealth, future projections, pie charts. Color and materials used emphasize the visual and constructive than these graphs represent condition, highlight.


.